Corona Vaccine in India
(Sputnik V vs Indian Vaccines)
Corona Vaccine in India – Despite of bad News going around us, there are some good News too. One thing that India really needs right now is vaccines more and more. The successful vaccination drive in the country is the only way to overcome this pandemic. The gearing up for the third vaccine is likely to become available in the country shortly.
The first vaccine developed in the world is Sputnik V, the Russian vaccine. It has lots of things that are way better, in a way, if not at par with what we already have in the country. So, let us have a head to head comparison of the Sputnik-V VERSUS what we have already in the country (Covishield and Covaxin).
Corona Vaccine in India – Working Technology
Sputnik V uses Adenoviral Based Vaccine, is a weakened form of the virus. It is then injected in the body. Thereafter, the body mimics that immune response and builds antibodies against Covid 19. The same technology is for Covishield, the Oxford AstraZeneca vaccine as well. However, Bharat Biotech is actually different when it comes to its tech. They use an inactivated vaccine, which is basically they pick up a Covid strain, make it chemically kill it, and then inject it in the body. So there is a little bit of difference in the working mechanism.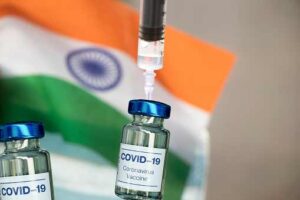 Dozes
All three are two doses vaccines. But in case of Sputnik V, we have something fascinating facts. It actually has two different formulas for its first and second Jab. This make it something different from any other vaccine. Sputnik V says this is actually done, so that it boosts immune system even further. According to them, instead of using the same version of the vaccine two times, they put in two different formulas in the body. This one has proved to be having better effect on the body. It has the better efficacy and makes it safer.
Also, the reactions that we get to vaccine are much less in this, what Sputnik claims. Now, though these Jabs in Sputnik, the two different formulas that used, are given at a Jap of about 21 days. For Covishield, now the revised Jab is between a difference of at least twelve to sixteen weeks for its best efficacy. The Jab for Covaxine dose is 28 days.
Efficacy
This is the important query where Sputnik V really scores above the rest. Sputnik is one of the only three vaccines in the world which have an efficacy of over 90%. It has an efficacy of 92% and it is deemed to be safe and offer complete protection against hospitalization and death as well. Among the other two vaccines, AstraZeneca Covishield that has an efficacy of roughly 70% or 72% over that sometimes and Bharat Biotech Covaxin, although not purely reviewed,their own claim is that they have efficacy of about roughly 80%.
Storage
All three vaccines have the facility for storage at the refrigerator levels. Apart from this, Sputnik V has a little bit surprise over it. Actually, it is a dried vaccine in a frozen state. It means it comes in powder form.
This powder form is then hydrated and then put inside of the body. This powder form means that the formula of the vaccine is very stable, much more stable than what it has in the other vaccine. It also improves the storage life and the self life of the vaccine.
Corona Vaccine in India – Efficacy against the variants
In fact, there has been no such study that backs the claims of all these vaccine manufacturers when they say that this will work against the variator.  There has just not been enough time for all these studies to actually be performed and come out with a report on this. What they claim of it is that all vaccines are supposed to work against all variants.
However, in case of Sputnik V, by their own claim, they say that their response to the South African variant is not very strong. But in the case of UK variant, they claim that they are the best in the world. They say this has been backed by some studies and clinical trials that they've done, and what they performed across the country.
The Covishield is effective against the UK strain and is bringing down the level of hospitalization and death. That basically means it will not give 100% protection, or 100% a lot of efficacy against the UK strain. So, the hospitalization stage and death event drastically brought down. But, on contrary to this,  when it came to the South African stream, South Africa had sent back 1 million AstraZeneca Oxford Covishield Jabs to India saying it doesn't work.
In the case of Covaxin, there is no official data available. However, it is of the view that Covaxin does work against the UK strain.
Corona Vaccine in India – Efficacy against Double Mutant
There is no data available on this. Virologist stated that over a period of time COVID is likely to become H1N1 and other viral diseases. It means that there will be new strains coming up at regular intervals. So, there will be a requirement to have updated vaccines year on year. The key thing to remember here for everybody is that don't wait for a better vaccine to come and to get that jab. It is the urgent need of the hour that we have to take whatever is available right now. This is the only solution to break the chain of infection. Once we take all these vaccines, we will really bring down the level of infection, the level of sort of virus strain that we will have in your body.
Technically, the Virus will keep mutating. Accordingly, there will always be a new mutation that will come up. That's how viruses are by nature. So it is important right now to ensure that we are safe especially when the peak is going on.
Cost of the Vaccine
The cost is something that the government decides mostly. But, Sputnik at this moment says that they will be giving it to India at the moment. There is no disscussion what the negotiated rate is. However, the available rate may be $10 per dose, which they're giving it to the rest of the world as well.
Corona Vaccine in India – Timeline and Productivity
As of now, Serum Institute in India is producing Covishield Vaccine. So, India is manufacturer of Covishield Vaccine. Similarly, Bharat Biotech is manufacturing Indigenous Covaxin (Made in India" Vaccine). Sputnik V also is currently tie-up with at least three different Pharma companies. They will be working at different levels to try and get their production more and more.
Efforts are on for availability of  minimum of 200 million doses . If more and more manufacturers tie up with that formula shared, then there will be even more vaccines. In fact, they believe that India, as the true pharmacy of the world. They will be producing so many vaccines not only for of India but for the entire world community as well. This is the good news for all of us. However, all will be ready to have the jab on the counter only by the fourth quarter of 2021. That means, towards the end of the year that we might get Sputnik. We have to wait and see for further development for this.
The Drug Controller still have to give his nod which is likely to happen. We will be waiting for the third vaccine in the country. Presently, the one and one solution only to getting ourselves out of this pandemic and achieving herd immunity is through vacination. Something is better than nothing, and as second wave is going on, so do not wait for one vaccine to come in. Just get whatever we can right now, we really hope with this. The good news is that manufacturing capabilities will increase and soon everyone in the country get vaccinations.
Also read – Corona Vaccine – Russian Vaccine Sputnik-V to be launched in India