Customer Service Point
Customer Service Point  ROLE AND RESPONSIBILITY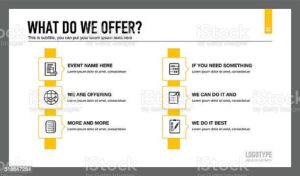 The aims and objectives of allotment of Customer Service Point run by KIOSK OPERATORS is to provide banking services to Rural Areas/Semi Urban Areas and Far Flung Areas where bank branches are not available.
These CSPs are allotted through National and Regional Business Correspondent (BC) under the supervision of Local Head Office (LHO)/Regional Business Office (RBO) of the Bank. Different Business Correspondents have different jurisdictions. Accordingly, these BC are alloting the CSP in their respective area.
Any Individual having Minimum Formal Educational Qualification for engagement as Kiosk Operator to run CSP with Basic Computer Knowledge can apply for it. The candidate should have IIBF (Indian Institute of Banking of Finance) Certificate. This is just for confirmation that that he or she has basic knowledge in Banking Services. However everyone must collect relevant information before applying CSP in their locality. Just by logon to various websites with an intention to know about CSP allotment and by making the payment for the same is not at all a good step and may become victim of some fraudsters. So, it is desirable that authenticate information should be collected from Branch/RBO and then one can contact BC's representative for CSP allotment.
The link branch after examine the actual requirement of CSP under their jurisdiction can approve the application in favour of applicant applying for CSP. Further proceedings will be carried out by concerned BC after which CSP Code will be allotted to applicant.
Customer Service Point
BC representative is the mediator between Branches and CSP. So he/she should make better liaising between Branch Official and CSP so that all related works should be done with ease. Further, BC representative should provide Technical Supports to CSP so that small issues can be sorted out of its own.
One misconception developed among many Kiosk Operators is that Banking means transactions related to only DEBIIT/CREDIT/FUND TRANSFER and nothing else. They are unaware of other products such as Social Security Schemes comprising of Atal Pension Yojana (APY), Pradhan Mantri Suraksha Bima Yojana (PMSBY) and Pradhan Mantri Jeevan Jyoti Bima Yojana (PMJJBY). In this regards, BC should organize small workshops training for their CSP in regular interval of time period and educate them about all products available in KIOSK Portal.
Once CSP gets the knowledge of all these products, it will be great benefit for them to organize Financial Literacy Campaign for the public/villagers working in various unorganized sectors so as to enable them not only to live a secured life during old age but also let them know in a better way the importance of Savings.
ग्राहक सेवा केंद्र (भूमिका और जिम्मेदारियां)
 

   CUSTOMER SERVICE POINT –  KIOSK OPERATORS द्वारा संचालित ग्राहक सेवा केंद्र के आवंटन का उद्देश्य ग्रामीण क्षेत्रों/अर्ध शहरी क्षेत्रों और दूर दराज के क्षेत्रों में बैंकिंग सेवाएँ प्रदान करना है जहाँ बैंक शाखाएँ उपलब्ध नहीं हैं।
ग्राहक सेवा केंद्र , बैंक के Local Head Office(LHO)/Regional Business Office(RBO)  की देखरेख में National and Regional Business Correspondent (BC) के माध्यम से आवंटित किए जाते हैं ! विभिन्न Business Correspondent के पास अलग-अलग क्षेत्राधिकार होता है जहाँ ग्राहक सेवा केंद्र आवंटित किया जाता है !

जिनके पास न्यूनतम शैक्षिक योग्यता के साथ साथ  कंप्यूटर ज्ञान हो, वे CSP के लिए आवेदन कर सकते हैं ! उम्मीदवार को बैंकिंग सेवाओं को लेकर बुनियादी ज्ञान भी होना चाहिए ! इसके लिए  IIBF (Indian Institute of Banking of Finance) Certificate परीक्षा में उत्तीर्ण कर प्राप्त कर सकते है ! हालाँकि, अपने इलाके में CSP के लिए आवेदन करने से पहले प्रासंगिक जानकारी एकत्र करनी चाहिए ! बस CSP आवंटन के बारे में जानने के इरादे से विभिन्न वेबसाइटों पर लॉगऑन करके से बचे ! वेबसाइट के माध्यम भुगतान करना बिल्कुल भी उचित कदम नहीं है ! ऐसा करने पर किसी भी तरह से धोखा होने के साथ साथ वित्तीय नुकसान भी हो सकता हैं ! अत: BRANCH/RBO से प्रमाणित जानकारी एकत्र की जानी चाहिए और फिर BC के प्रतिनिधि से CSP आवंटन के लिए संपर्क कर सकते हैं।
शाखा अधिकारी अपने अधिकार क्षेत्र के तहत CSP की वास्तविक आवश्यकता की जांच करते है ! सही पाए जाने पर आवेदन करने वाले आवेदक के पक्ष में आवेदन को मंजूरी दे सकते है ! इसके संबंधित BC द्वारा आगे की प्रक्रियां पूरी की जाएगी जिसके बाद आवेदक को CSP CODE जारी किया जाएगा !

ग्राहक सेवा केंद्र (भूमिका और जिम्मेदारियां)Continued……
Business Correspondent, शाखाओं और सीएसपी के बीच मध्यस्था की भूमिका निभाता है ! इसलिए उसे शाखा अधिकारी और सीएसपी के बीच बेहतर संपर्क बनाना चाहिए ताकि सभी संबंधित कार्य आसानी से हो सकें ! BC प्रतिनिधि को सीएसपी को तकनीकी सहायता प्रदान करनी चाहिए ताकि छोटे मुद्दों को स्वयं हल किया जा सके !

कई सारे कियोस्क संचालकों के बीच एक गलत धारणा भी बनी हुई है ! वे केवल DEBIIT/CREDIT/FUND TRANSFER से संबंधित लेनदेन को ही बैंकिंग समझते है ! और इसके अलावा  कुछ भी नहीं है ! वे सामाजिक सुरक्षा योजनाओं से अनजान रहते है ! अटल पेंशन योजना(APY), प्रधानमंत्री सुरक्षा बीमा योजना(PMSBY) और प्रधानमंत्री जीवन ज्योति बीमा योजना(PMJJBY) जैसे सामाजिक सुरक्षा योजनाओं से अनजान हैं ! इस संबंध में, BC को अपने CSP के लिए नियमित समय अंतराल में WORKSHOP TRAINING PROGRAMME आयोजित करते रहना चाहिए ! साथ में  उन्हें कीओस्क पोर्टल पर उपलब्ध सभी प्रोडक्ट्स के बारे में विस्तार से अवगत  करवाना चाहिए ! इससे CSP असंगठित क्षेत्रों में काम कर रहे जनता को वित्तीय साक्षरता अभियान के माध्यम से लाभांवित करवापाएंगे !
इस तरह से  जनता/ग्रामीणों को बुढ़ापे में एक सुरक्षा कवच प्राप्त होगा ! इसके अलावा बचत के असली  महत्व को भी बेहतर तरीके से जान पाएंगे।