BEAUTY NATURE | IMPORTANCE OF NATURE IN OUR LIFE
[Piyush Bhadra]
Beauty Nature is the important and integral part of Mankind. It is one of the greatest blessings for human beings.Nature is an essential part of our lives. The functioning of human activities is only due to nature which gives us natural resources to lead a healthy life. Nature is everything, we are surrounded by the water we drink, the air we breathe, the sun we soak in, the birds we hear chirping, the moon as Natural Satellite, etc. The modern generations should also learn something from people of yesteryear and start valuing nature before it gets too late.
Inspiration of Beauty Nature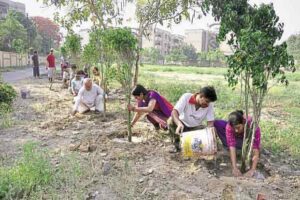 Beauty Nature has been an inspiration for many of us. Nature's inspiration is reflected in the books of  poets, writers, artists and more of yesteryear. Beauty Nature allow to live both living and non-living things. Beauty Nature has ability to protect us. Survival of mankind without nature is not possible and we the human beings need to understand that. For conservation of nature and natural resources, bold steps in the right direction must be initiated to prevent any further damage. Prevention of deforestation should be our topmost priority. Deforestation means cutting of trees and using that land for other selfish purposes. Nature has a powerful transformative power which is responsible for the functioning of life on earth. It is essential for mankind to flourish. So, it is our duty to conserve nature and natural resources for our future generations.
Our responsibility to protect beauty nature
We all have the responsibility to save our beauty nature because day by day the air pollution is increasing. People cut the trees and forest lands are decreasing day by day. If the peoples are not sincere, then life will get trapped in an environment full of pollution. Life will not exist in the days to come and thus, we will not have beautiful nature to see further. We have to take and adopt concrete steps to conserve nature like preventing the cutting down of trees. We should avoid excess use of automobiles and preferably use public transport system instead. Further, we should not pollute our ocean and river water. Therefore we avoid personal use of vehicles. There is a strong recommendation to use solar energy as an alternative. This will reduce the pollution in a greater extent. Use  of petrol, diesel, etc will increase the pollution around as in maximum.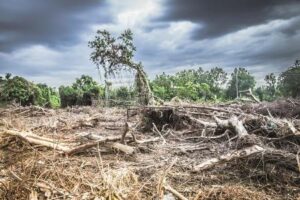 Gifts of Nature
The air we breathe and the wood we use for various purposes are gifts of beauty nature only. But, with the passing of time and due to continuous technological advancements, there is no proper attention to beauty nature. The need to conserve and balance the natural assets is the urgent need of the hour. It requires immediate attention. The water is everything in our environment. Many organisms are also live in water. The electricity is also produce from water and we drink water to live. Without water no living organisms can survive. There are many factors which realize the human race that water has its own significance. That is why, the water is very important for us.
Also read Sunrise and Sunset
The two most important elements for survival on earth are Rainfall and Sunshine. Rainfall is very compulsory in our beauty nature. Without rainfall we don't get water, food etc. If we don't get water and food than we will die. Due to scarcity of water, agriculture productivity which fully depends on beauty nature, will not grow well. As a result, there will be less production of crops. So we will not get enough food to eat for survival. That is why, rainfall should be compulsory in our nature as well as for environment.
At last but not the least, we must stop the selfish activities causing destruction to beauty nature. We must try our best efforts to preserve the natural resources. This will enable the life to flourish continuously on earth.
(The contributor is a student of Class VIII, studying in Chow Nanda Memorial School situated at Chongkham in Namsai District of Arunachal Pradesh)